Hi there,

As a Human Resources and/or Training and Development head, we know where you're coming from.



We know and understand your story and what you're going through.
—
You've worked recently or have been working with a training and consulting services company you chose to hire before because
B, the company's name has an American company-sounding and looking name
C, because it's a/the subsidiary, branch, or local office of a global consultancy founded by a familiar name you know is a famous expert in the history of Human Resources, Leadership and Development, etc.
D, You only work with a familiar name thinking it's a good basis for a company's effectiveness and capability to add value
—
Then, you find out how expensive they are but you still tell yourself, 'It's okay. They're expensive so they're likely good and our employees will learn, no doubt'.
Until, the reality presents itself.
You realized a company's familiar name and several years in the industry are not sufficient bases to ensure there's a Return on Investment.
You realize their provided trainers are too formal and stiff, self-centered know-it-alls who might know Malcolm Knowles' Adult Learning Principles (ALP) on paper but don't apply them anyways.
You notice your employees are overwhelmed with too many theories and concepts, but are not motivated, inspired, engaged, and empowered during training because the trainer makes it boring, one-way, and too theoretical to a fault.
You learn from the employees themselves, through both verbal and written feedback, that they've comprehended a lot of theories and tools but still don't know why, how, and when to use them back at the workplace to improve themselves and their employees and deliver the company's bottom lines.
You observe 30 to 90 days after training that the participants' Areas For Improvement (AFIs) remain the same and they still don't perform up to expectations.
You can tell yourself when you observed the training that a lot of them were visiting the restroom very often, dozing off unintentionally, making unsatisfied faces, or physically there but mentally absent.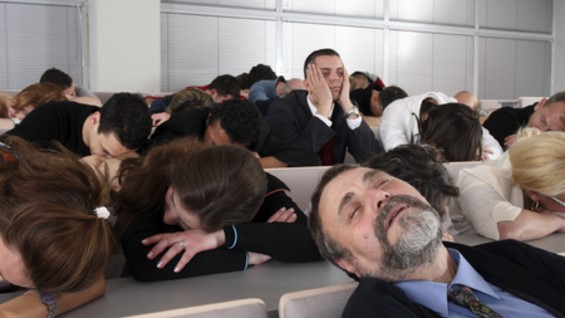 —
Because here's the fact.
Training nowadays is called learning. Training, as the act itself, is now called facilitating or sharing.
The root cause of it all is that the trainer trains from his/her personal perspective and not from the viewpoint of the beneficiaries of the learning experience, the participants themselves.
He/she simply wants to cover it all, make sure all topics and activities are done not considering whether the participants are REALIZING, APPRECIATING, LEARNING, and APPLYING at the same time.
Secondly, you got used to requesting 'off-the-shelf' training programs without requesting to customize them to adapt to the goal and objectives of the participants, then you comment afterwards why even putting them in training still doesn't do the trick.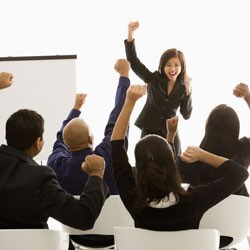 —
What's the whole point?
If you don't mind us giving unsolicited feedback, please do your valuable

employees a favor.
Work with a company and trainers who know that training isn't just an opportunity to showcase how knowledgeable, skillful, and experienced they are, that they are an expert or authority on the topic. Worse, just a platform to show how good their communication is.

We know it's not what we want to say, but what the learners need to see, listen to, do, and experience. This is a results-based learning experience.
Work with a company and trainers that can assure an ROI because when your people practice what they have learned, SALES will go high/higher, more BUSINESS will be developed, and more importantly, your employees will be HAPPIER, SATISFIED, and CONTENTED and therefore, BUSIER and MORE PRODUCTIVE.
Collaborate with the THOUGHT LEADERS PHILIPPINES SPEAKERS, TRAINERS, AND CONSULTANTS BUREAU of MSS BUSINESS SOLUTIONS and make some good use of your company's funds to ensure they are converted into genuine revenues for the company and results for your corporate talents – the

employees.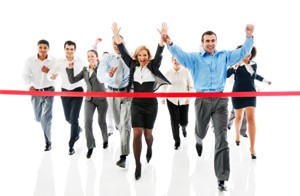 Know more about us



 
MSS BUSINESS SOLUTIONS
The Leader in EnterTrainment and Edutainment
THOUGHT LEADERS PHILIPPINES SPEAKERS, TRAINERS, AND CONSULTANTS BUREAU
1/F, Unit A2, Block 8, Lot 8, Buenmar Avenue, Phase 4, Greenland Executive Village, Barangay San Juan, Cainta, Rizal 1900
(02) 919-2734 | (02) 260-5081 | (02) 697-0960
Globe: 0915-749-5467 | Smart: 0939-217-2755
Our menu of services includes:
TALENT ACQUISITION/RECRUITMENT
OFFICE/COMPANY ARCHITECTURAL AND CUSTOM FIT-OUT
OFFICE/COMPANY UPHOLSTERY