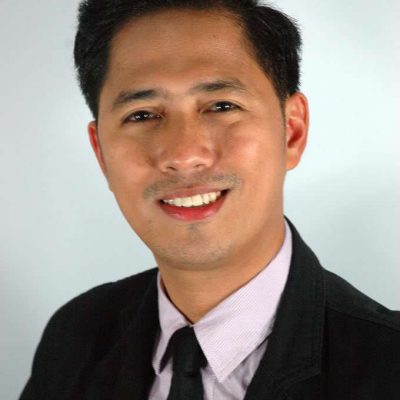 AL IAN BARCELONA
Chief Awesome Officer (CAO), AIB Training, Events, and Consultancy
Ian is an EnterTraining partner expert speaker, trainer, facilitator, and consultant of MSS Business Solutions.
For a decade, he has conducted high-impact trainings, seminars, team buildings, and event management among top companies such as Universal Robina Corporation (URC), Western Union Holdings, Teleperformance Philippines, Puregold Price Club, Sysmex Philippines, Paramount Life & General Insurance Corporation, Pilipinas Shell, Camella – Vista Land, Goodfellow Pharma Corporation, Hino Motors Philippines Corporation, Philippine National Bank, and Reed Elsevier Philippines just to name a few. 
He has also engaged with professional reputable organizations which include the Phillipine Association of Secretaries (PAS) and Administrative Professionals, Philippine Association of Medical Technologists (PAMET), League of Nurses and Nutritionists, Philippine NGO Support Program (PHANSuP), Professional Insurance and Financial Advisors Association of the Philippines (PIFAAP), Rotary Clubs, Junior Chamber International Philippines (Philippine Jaycees), and the Philippine Marketing Association (PMA).
He also conducts training to government agencies and institutions such as the Philippine Trade Training Center (DTI-PTTC), Department of Health (DOH), Philippine Army, Philippine Air Force, Department of Justice (DOJ), Philippine Health Insurance Corporation (PhilHealth), and the Department of the Interior and Local Government (DILG), and was a former consultant to the Department of Education (DepEd).
Through the years, his team has helped develop youth and academic leaders, professionals, managers, and leaders in a nationwide scale.
His expertise ranges from developing Like Skills such as Leadership, Personality, Communication, Customer Service, and Entertraining Motivation and Customization of Training Programs for specific needs and objectives.
An effective motivational-inspirational speaker, addressing huge to small group audiences through conferences and public seminars annually. His contagious energy and high-impact presentations, audience would normally laud him for his unique style of delivery that is sure to mesmerize your feelings through his hilarious antics yet will disturb your thinking with his power-packed principles in the most ENTERTRAINING WAY POSSIBLE!
An educator by heart, he has been adjudged as the former most outstanding college instructor of social-political sciences in Centro Escolar University (CEU) where he took up Bachelor of Arts (AB) in Political Science and Master's Degree in Southeast Asian Studies. 
His experience in public-community service and organizing skills led him to work in Congress as the former National Youth Director of CIBAC party-list and was later recruited in Malacanang as a Technical Assistant- Presidential Staff Officer VI for Youth Affairs.
A social thinker and opinion maker expressing his analysis on current issues through the media as host and co-producer of the  TV show "PERSPECTIVES" with former Marikina Mayor Marides C. Fernando broadcasting on Global News Network (GNN) from 2009-2013.