MSS BUSINESS SOLUTIONS (formerly Myron Sta. Ana Training and Consultancy Services) is not only one of the best training providers and training consultants in the Philippines. We also provide other business or corporate solutions that companies need to be competent, capable, confident, and competitive in their industry and line of products and services.
We have established a partnership with one of the best HVAC solutions or air conditioning services contractors in the Philippines, R-VENT HVAC Solutions, Inc.
In case your company, thru its Administration or Facilities division, is looking to have an air conditioning system designed, installed, maintained, or repaired in your office or workplace, give MSSBS a call at (02) 919-2734 and we'll bridge you to our partner firm.
R-VENT HVAC Solutions, Inc., as an air-conditioning solutions provider in the Philippines, possesses the following qualities:
Technical Excellence – The company has proven that they can complete their job with the highest quality. They take pride in their technical achievements and expertise in HVAC.
Desire – Each expert in the company shows mastery and passion in what they do as they are interested in their chosen field and also show pride in their work that is always completed at the highest level.
Communication – The company has chosen to work with only the most competitive team members that enjoy working with the clients. They communicate and build a harmonious professional relationship with both their colleagues and especially, their clientele.
SERVICES
AIR CONDITIONING AND EXHAUST/VENTILATION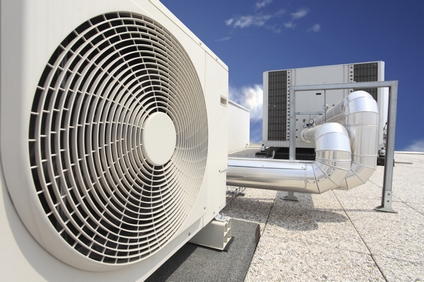 Air Conditioning services in the Philippines:
Equipment Sales (Air conditioning and Exhaus-Ventilation Equipment)

Mechanical Works Design (HVAC)

Air Conditioning System Installation

Periodic Equipment Maintenance
SOME OF THE CLIENTS THAT WE HAVE ALREADY WORKED WITH ARE:
Ad Gateway Advertising
Angono Credit and Cooperative Corporation
Argus Grass Residences
Associated Ship Management, Inc.
Avida/Nuvali
Bahay Kawayan Restaurant
Balayan Kiddie Learning Center
BC Gonzales Construction, Inc.
Bradnam's Windows and Doors
Child Jesus of Prague
City Mayor's Mansion in Antipolo City
DE Construction
Dimension Data Zuellig
Divine Angels Montessori of Cainta, Inc.
DS Prats Construction
East West
Ellcad Premier
First Flow
Fedcor Philippines
Federal Land, Inc.
G.M. Maningas
Imelda Zulueta Mansions – Corinthian Gardens
JMJC Interiors
Kindergarten Camp Learning Center
Life Touchers Community School
LRA Pacific
Mirala Alveo Clubhouse
Must In! Clothing
PBCom
PMM Works
RCBC Commercial
Redwood Ventures, Inc.
Rockfort Marketing Office
Security Bank
Serendra One Condominium – The Fort
Skin Lite Skin Care Clinic
Southvale Golf Club
St. John Calabria Foundation
Sure Vision Optical
Village East Homeowners Association Clubhouse
Wide Out Technologies Solutions
If you would like to get us for your air conditioning or HVAC needs, give us a call at (02) 919-2734 or email us at info@mssbizsolutions.com.