Other than employee learning and development provision and consulting, professional speaking, team and team culture building, leadership and management mentoring, soft skills coaching, and corporate event hosting, MSS Business Solutions (formerly Myron Sta. Ana Training and Consultancy Services) has already started offering the following services as well.
Leading Dimensions Profile Certification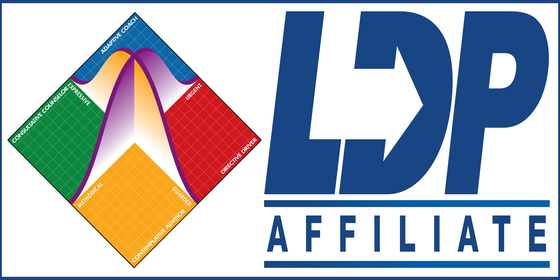 In partnership with PDTraining Global and Leading Dimensions Consulting, MSTCS now offers the Leading Dimensions Profile.
The Leading Dimensions Profile is a scientific multi-dimensional measurement framework that is delivered via a user-friendly and practical talent assessment. It can be applied into any human resource function be it training and development, recruitment.
It is a 95-item survey of adult personality, specifically designed for personal and professional development applications. The LDP is based on a 2-factor by 10-dimension framework (referred to as a "2 x 10 model"). What this simply means, is that the LDP uses two primary psychological factors to describe one's personal style. In addition, the LDP measures ten behavioral dimensions which help to explain how the person most likely carries out their style. Styles are graphically presented on a four-style profile grid, an approach that is supported by extensive research and practice, dating back to the 1970s (based on research from highly-regarded behavioral scientists such as Dr. David McClelland, Dr. Herb Greenberg and Dr. Larry Craft). Backed by exhaustive research, the LDP framework allows for an easy-to-use delivery of an otherwise complex assessment.
The LDP's two primary factors include:
• Achievement Drive, which describes a person's approach to tasks and goals.
• Relational Drive, which describes a person's approach to people and relationships.
Although these primary factors are independent (meaning a person's score on Achievement Drive does not impact their score on Relational Drive, and vice versa), they interact to reveal the unique style with which a person most likely influences others. This influence can be seen in activities such as leading, communicating, selling, managing, negotiating, learning, handling conflict, and so on. As a result, the LDP can provide a valuable resource in recognizing, adjusting and developing one's influence in a variety of settings.
While the two primary factors offer the most valid and reliable description of a person's style, there are specific aspects of each style (the ten dimensions mentioned earlier) that allow users to distinguish between individuals who may appear similar, and yet not identical, in their approach. This explains why, despite similarities in some aspects of their personalities, no two individuals are entirely alike. This is often seen in the workplace where, for example, two sales reps may have very similar approaches and yet very different performance outcomes. These ten dimensions help us to understand how behaviors may differ, even within a given style. Within the LDP framework, these dimensions are categorized as five Achieving Dimensions and five Relating Dimensions.
Application of the LDP
The Leading Dimensions Profile (LDP) was designed with workplace users in mind. The LDP's taxonomy was derived from numerous construct studies aimed at producing a reliable measure of personality characteristics. Specifically, the LDP was designed to provide an indication of an individual's style as it relates to influencing others. Given the emphasis on the style with which individuals exercise influence on others, the LDP can be used in training, development, and coaching applications across all positions (with a particular emphasis on positions where the individual leads, directs, or collaborates with others).
Under certain conditions where the employer has conducted a job analysis and established ample validity evidence, users may also utilize the LDP in support of employment recruiting and selection processes. Such use of the assessment must be done in accordance with local regulations governing the use of employment selection procedures. For specific guidance regarding the potential use of the LDP to evaluate job candidates, users are encouraged to contact an LDC affiliate, Industrial-Organizational Psychologist, or qualified legal counsel.
As suggested by best practices in test publishing, certain qualifying statements are helpful in ensuring the proper utilization of an assessment. Users of the LDP are encouraged to configure their utilization according to the following qualifications.
The styles articulated by the LDP are not "all or nothing" categories. Rather, the styles are derived from comparing two constructs: Achievement Drive and Relational Drive. An individual's exhibition of Achievement Drive and Relational Drive behaviors may vary from mild to very pronounced. This is also true of the LDP's ten supporting dimensions. Participants will likely exhibit some behaviors associated with each of the styles at times, and in fact, may intentionally "stretch" to the other styles as needed to perform work activities or engage in social situations.
While users may utilize language such as "lower" or "higher" when describing dimension outcomes (or when a 0-100% outcome is provided for any of the LDP dimensions), any such language relates to the participant's results when compared to the normative distributive of all scores. For example, a 42% score on the Work Intensity dimension indicates that roughly 41% of the population would likely score lower on Work Intensity (where "lower" indicates a more Measured approach). The percentage results, where provided, do not indicate a preference or a desired outcome. In other words, higher scores are not "better" than lower scores, and vice versa.
The factors and dimensions provided by the LDP indicate certain behavioral tendencies based on the LDP's unique taxonomy. While these indicators offer substantial evidence of validity and reliability, the outcomes do not represent inflexible psychological traits. Individuals can and do modify behavior over time, based on experiential and environmental conditions. Users must not assume that an individual's behavior will only reflect the descriptions on one extreme or the other of a given dimension. Simply put, individuals can and will display behaviors associated with both extremes of a given dimension at one time or another.
The factors and dimensions provided by the LDP are not intended to offer reliable predictors of workplace performance. Behavioral tendencies do impact performance, but these relationships are moderated by a variety of factors (such as leader-follower relations, environmental conditions, resources and so on) which are not evaluated by the LDP. For example, two individuals with similar LDP results might perform at very different levels in the workplace. In contrast, two individuals may perform at the same level, while having very different LDP results. As such, any use of the LDP results must be supported by ample evidence or observation of desired behaviors when rendering judgments in high stakes decisions.
NeGROWsyo Mentoring Program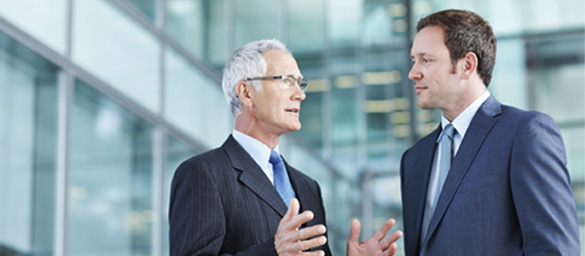 MICRO-ENTERPRISE GROWTH MENTORING PROGRAM
SERVICE DESCRIPTION: 
NeGROWsyo is a renewable premium year-long individual or group mentoring program that is intended to help micro to small business owners take their businesses to a whole new level
GOAL: 
To help micro to small business enterprises grow their businesses in a matter of one year in terms of:
Increasing their number of employees from 10 people or fewer to 11 people or more;

Attracting big name local and international clients to transact with them and patronize their products and services;

Widen their business network by providing local and international business contacts like suppliers or vendors, potential partners, referrers, etc.;

Make their business presence more known nationally by optimizing online and offline marketing;

Augment their income by 50% or more depending on the client's level of cooperation and willingness.
MONTHLY-RECURRING MENTORING FEE:
P1999.00 per micro or small business
WHY IS THERE A MONTHLY PAYMENT?
The consultancy fee of P1999.00 per business is paid to MSS BUSINESS SOLUTIONS on a monthly basis not on account of profiteering but only as the client's little contribution to the professional hours and expenses (transportation, communication, etc.) that will be incurred and invested during the term of the partnership.
On an average, business consultants (regardless of the nationality or country of operation) charge $175/hour. That is around P8000/hour with the Philippine currency.  This is how much businesses nowadays pay consultants to help them grow their businesses.
MSSBS, thru its Chief Consultant, Mr. Myron Sta. Ana, however, would only charge P1999/month. It is not considered a charge because the monthly rate is not even enough to compensate for the expert time and personal expenditures that he would invest in the partnership. It is only a meager donation during the course of the collaboration in order to help the partner-client grow his or her business without losing too many resources in the process.
So, come to think of it, for a small amount of contribution, MSSBS will be of great help mentoring micro to small business owners on business growth/expansion.
TERMS AND CONDITIONS:
MSS Business Solutions (formerly Myron Sta. Ana Training and Consultancy Services) is a Bureau of Internal Revenue (BIR) and Department of Trade and Industry (DTI)-registered business solely-owned by Mr. Myron Sta. Ana, a registered corporate trainer, motivational and inspirational speaker, talent development, management and small business consultant, leadership and management mentor, communication and customer service coach, team and team culture building activities facilitator, expert online author, and corporate events host.
Once the client agrees to the specifics of the partnership, a legal and binding service agreement will be accomplished to formalize everything.
According to the partnership, the client and MSSBS, thru Mr. Myron Sta. Ana, will consistently and regularly help each other (thru face-to-face, over-the-phone, online chat/Skype consultations) grow the former's business in terms of the aspects aforementioned (check the GOAL portion) in a period of a year unless otherwise the client renews the service agreement for another year or more.
The due date of the monthly-recurring mentoring or advisory fee will be based on the same date that the contract was mutually agreed upon and signed.  The said service agreement will be duly notarized and both parties will be given their copies for record-keeping and future reference.
BILLING:
The monthly-recurring fee of P1999.00 will be paid on the date every month the same as the date of accomplishment of the service agreement.
The client can pay thru his credit/debit card via MSSBS's PayPal account or thru bank deposit via MSSBS's corporate bank account.
MONEY-BACK GUARANTEE:
If MSSBS will be unable to grow the client's business after a year as promised, unless the absence or lack of success is due to the following reasons below, Mr. Myron Sta. Ana is willing to refund all monthly dues that were paid to him within the duration of the partnership.
Reason for non-application of refund:
If the failure of the partnership is due to one or more of the following:

Lack of participation and cooperation of the client

Unwillingness or hesitation of the client to heed the consultant's advice

Lack or absence of follow-thru from the side of the client

The client's lack of focus or attention to details

The client's inability or incompetence

The client not devoting time and energy to the collaboration
Airconditioning and Exhaust/Ventilation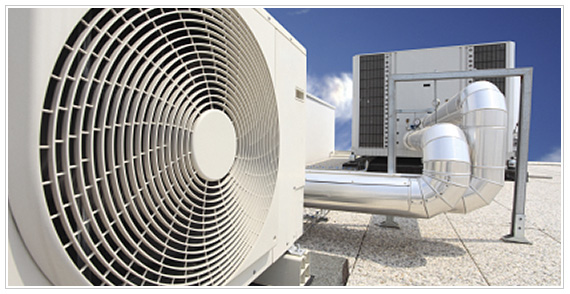 We are an independent contractor for a top HVAC company in NCR. If your company is in need of any of the following services, all you need to do is get in touch
Equipment Sales (Airconditioning and Exhaust/Ventilation Equipment)

Mechanical Works (HVAC Design)

Airconditioning System Installation

Equipment Periodic Maintenance