Are you looking for a best results-oriented, memorable learning experience-focused, and learner-centered presenter, trainer, facilitator, or educator for your company, government office, or school's employee corporate training needs?
Have you always desired an 'entertraining' Filipino corporate trainer and training consultant in the Philippines from whom your employees may learn thoroughly and have so much fun at the same time?
Choose to outsource your in-house corporate and non-corporate training to us with one of two options below:
Offline
Making the most of your own company training facilities, we can facilitate training within your premises upon your request. Training on-site ensures that the beneficiaries of our default or customized programs feel more comfortable learning right at their own backyard.
You don't have your own training rooms? That's not a problem. We can go anywhere and anytime you prefer. We can also assist in finding you the most suitable location that qualifies for your location, budget, and convenience needs.
Online
Our flexibility allows us to facilitate training even using the internet with the help of online webinar tools like:
We can conduct any generic or customized training program based on the needs of your organization and talents. Some of the topics that we have unquestionable expertise in are: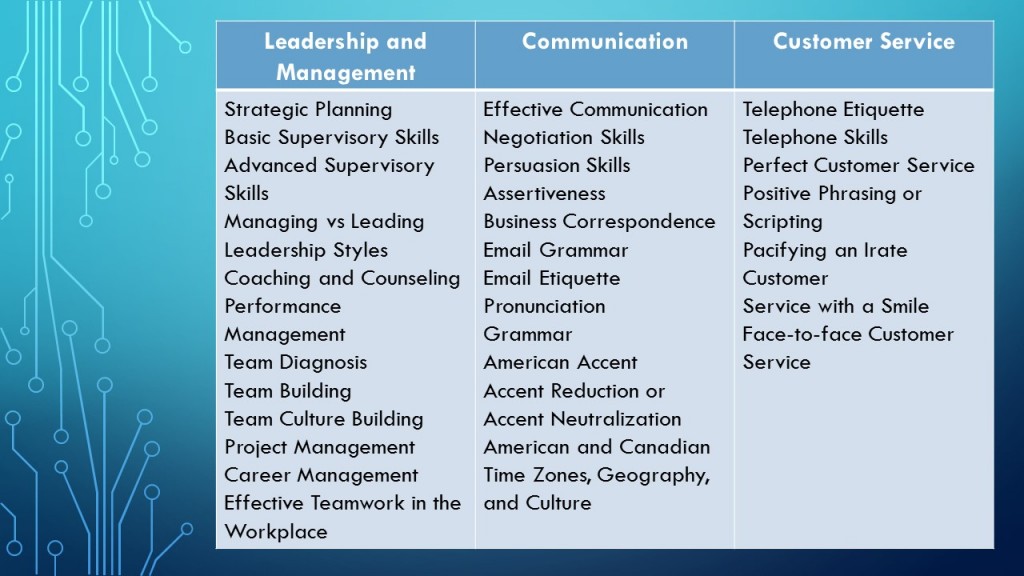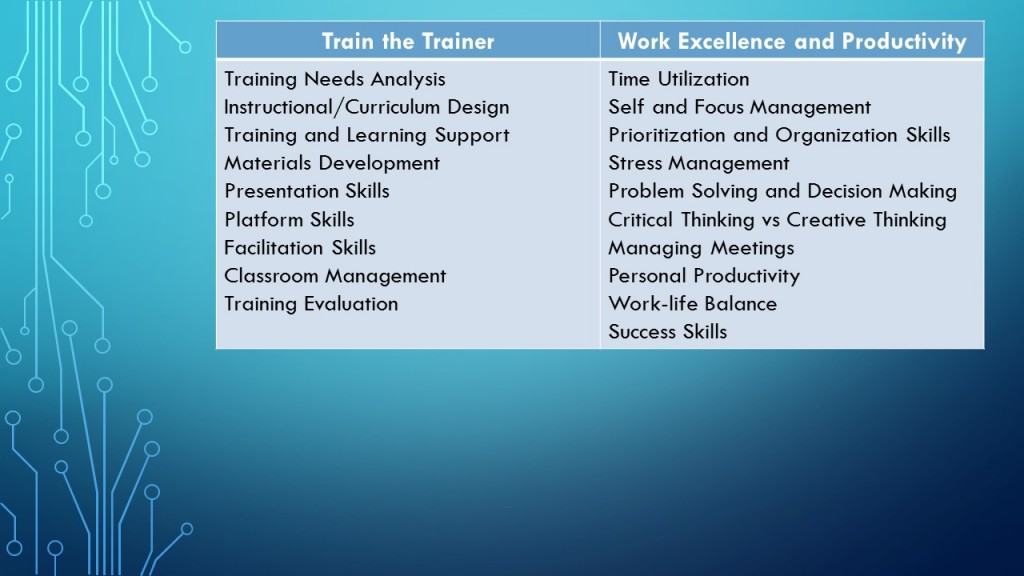 Modesty aside, our company's already fast-rising as a training provider in the Philippines thanks to the brand of corporate training that our founder and Chief EnterTrainment Officer (CEO), Mr. Myron Sta. Ana has established and popularized. He 's widely known in the corporate world and on social media as #TheCorporateEnterTrainer because of his specialty in incorporating entertainment to his training and presenting style. You'll never find, at least now, another trainer who does stand-up comedy, sings, dances, raps, and acts out on stage and in the classroom. Add to that his amazing ability to genuinely engage his audience/participants with his entertainment. Truly, there's no dull moment when the trainees are with him. They learn a lot while having fun at the same time.
Find out more about our corporate training programs below: