Yesterday, September 24th, it was a great speaking experience at Bulacan State University (shout-out to you guys) when I graced the College of Business Administration students' 2015 General Assembly organized by their student organization, Chamber of Young Business Leaders (CYBL) (congrats officers!).
Their event's theme was 'Brand Activation: Expansion of Strategies thru Blast Marketing' (cool one). The specific topic requested from me from their very accommodating President was Personal Branding or Self-Marketing.
During my 1-hour talk, I shared with them my presentation entitled "TENets of Personal Branding: Ten (10) Tips on Self-Marketing. These tips are the same strategies and techniques that I personally made use of and experimented on during my journey from 2013, when I was still a nobody and a struggling employee, to the present times when I'm already making a name in the world of independent corporate training, public speaking, team building facilitating, human resources consulting, soft skills mentoring and coaching, and corporate event hosting.
Because of my passion, purpose in life, and pleasure (these are three Ps by the way) in educating, equipping, encouraging, engaging, entertaining, empowering, and escorting to success my fellow Filipino people (these are what I call the Es to Success) and anybody else who will come across this article, I thought of sharing them thru this blog post.
Below are the Ten (10) Tips on Personal Branding or Self-Marketing that anybody can use in finding a job, going up the ranks, and promoting their products and services either as a businessman or a practicing professional.
Number one, leverage your expertise.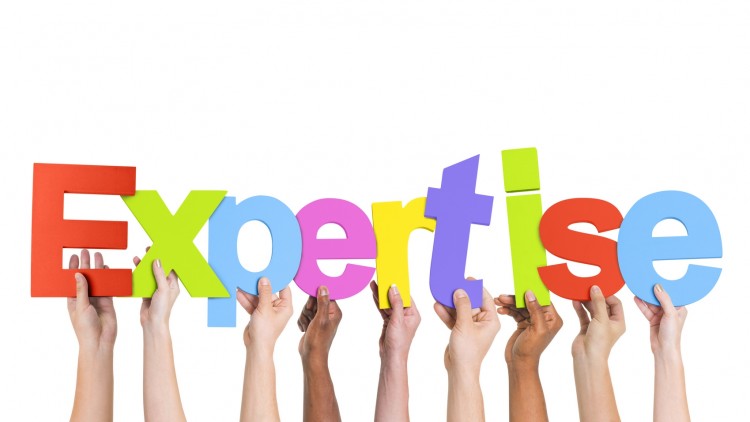 If you'll put up a business, pursue a practice or land a job in the corporate world, it's very important that you take advantage of not only what you're really good at but what you're passionate in as well.
I explained to the students yesterday that when I've grown sick and tired after 7 years of being an employee due to the usual reasons anybody else would hate as well like nepotism, favoritism, management incompetence in terms of people growth and development, and bureaucracy, I decided to take my career into my own hands and not be dependent on having a boss and my 15th and 30th salaries.
But first, I had to think of what I wanted to do. I needed to make sure I knew what I was doing and that I would permanently bow out of employment with something from which I'll enjoy and make good money from at the same time.
There's nothing else that I really desired to leverage but my skills and talents in public speaking and training people.
It was only during my last couple of years as an employee (that was from 2011 to 2013) that I realized perhaps I could make money transacting directly with different companies and training their employees on soft skills myself.
Since 2008, I've been into training and development. When I became a training generalist in 2013, I thought it was already a go-signal for me to go out and take my acquired knowledge and skills with me to the world outside. Since then, I've never looked back.
Number two, create products and services out of it.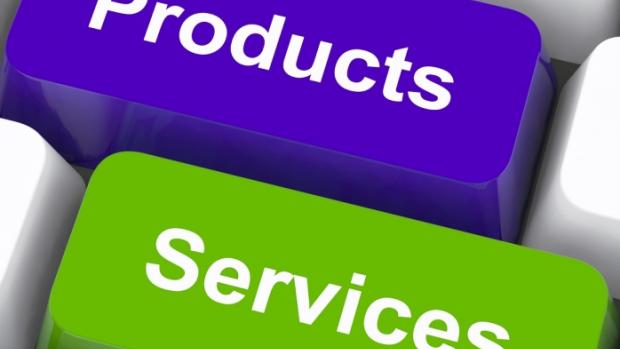 Since I've established my own consultancy in January of 2013, I've made really big money training other companies' employees on a wide array of topics. However, I realized I could earn much more than what I was already getting and I also needed to diversify my offerings.
Other than outsourced in-house corporate training, I expanded my services and introduced public speaking, facilitating team building games, and human resources consulting on training and development, organization development, employee engagement, employee relations, and communication and customer service skills.
Public speaking has always been my forte and cup of tea. From high school to college, I was joining and winning various speech contests and in college, public speaking was also a normal part of my responsibilities as a multi-affiliated youth and student leader.
Other services like facilitating structured learning activities, offering consulting on human resource functions, and soft skills mentoring and coaching were merely offshoots of my expertise in employee learning, performance, and development.
Now, I've started two books. One is about training and development and the other one is about customer service. Once they're done and ready for publishing and releasing, there's no doubt they're gonna be another stream of steady income for my company.
The rationale here is whatever you believe you can do well, you can make money out of it for as long as you're creative and innovative enough to think of products and services that you can create. You've gotta think like a businessman, really.
Number three, think of yourself as a

BRAND

.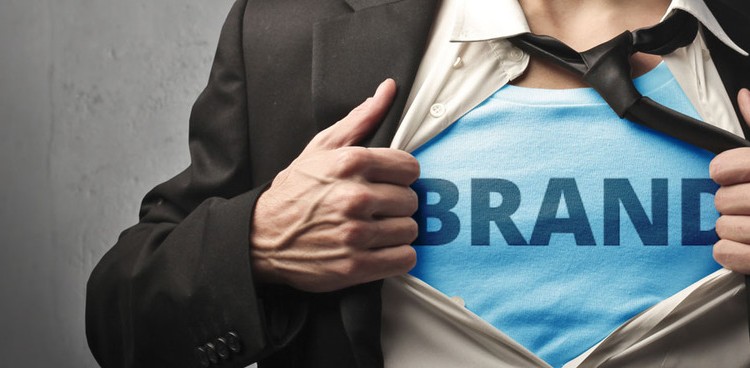 Eventually, I've thought that it wasn't enough that I was already making decent money training other companies' employees and gracing public speaking engagements for students and professionals.
Although I was already slowly yet surely establishing myself as an emerging name in the world of consulting, corporate training, and public speaking, I knew I could accomplish much greater things in life if only I would position myself and what I do as a brand.
I told the student of BulSU (Bulacan State University's alias) that to establish themselves as a brand, they need to start with thinking of a name that they will be best and easily remembered by. In my case, I didn't have to think long and hard. Simply naming my brand as Myron Sta. Ana Training and Consultancy Services was already good enough for me.
After all, my complete name should register on my target market's mind as I'm an independent contractor of training and I'm promoting myself as a motivational, inspirational, and resource speaker. Ergo, they have to recall the name Myron Sta. Ana and the fact that I provide training, public speaking, and consulting services.
In personal branding, it's the same. Like a candy, a good wrapper to package it with will make it a best seller not to mention what it tastes like (the quality of the products and services).
Number four, think of who you wanna be and  how you want people to perceive you.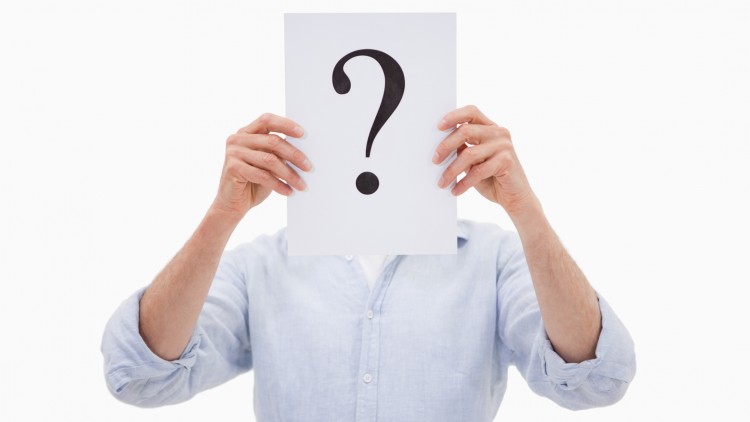 This is a very interesting part. I told all the students who were listening to me that If they wanna be known not only as an expert in their chosen field but as a sought-after expert as well, they have to decide on what image they'll portray to the public.
They should establish a brand that when people think of it, there's nobody else that comes to their mind but them.
I shared with them that my alias on social media and in the corporate world where my name is already being established is The Corporate EnterTrainer.
I thought of making this my A.K.A. because I'm that type of a trainer or a public speaker who wants my trainees or audience to learn new knowledge, acquire skills they need to perfect, and improve their attitude and behavior while being entertained or having so much genuine fun at the same time.
I used to be and still am a training or event participant myself, and I personally hate dozing off in the crowd. My attention span is so limited that my interest immediately dwindles when I'm being trained by or listening to a boring trainer or speaker who fails to engage his audience, connect with them on a personal level, and ENTERTAIN them with stand-up comedy, literal ENTERTAINMENT,  and empowerment.
I explained to them that I make sure that I entertain my trainees or audience by incorporating my talents in dancing, singing, stand-up comedy, and even freestyle rapping as I train or speak in public.
With this style, my participants are consummately engaged, entertained, and empowered. Without a doubt, there are no dull moments when I'm the speaker or the trainer.
I've also shared with them that I go by the moniker, The Soft Skills Guru of the Philippines as well. Coming from the BPO industry and getting to work as an accomplished training practitioner on English Language Communication and Accent Neutralization and Even Customer Service and Effective Interpersonal and Intrapersonal Communication, it's always been my source of happiness, contentment, and satisfaction to mentor and coach people on their Soft Skills and be the best that they can possibly be.
I've already gained a lot of followers and a good number of happy clients with my expertise in helping them improve their communication and customer service competencies.
In self marketing or personal branding, whomever people are not familiar with or a packaging that doesn't stick almost always loses first or disappears instantaneously even without notice.
Number five, Personal Branding is a continuous hit and miss until you settle in what works.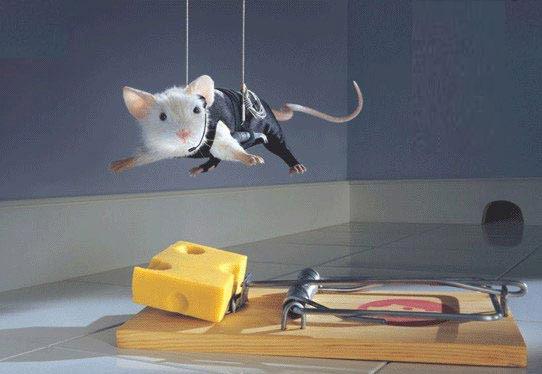 Part of becoming famous in their chosen career, I told them, is making an effort in an endless pursuit of finding out the right formula for sales and marketing.
It would really be a trial and error game as what have worked for others may not work with them and that they will earn money and lose some as well in the process.
Nonetheless, the moment they separate the effective strategies and techniques from those that don't suit them, they have to be consistent in implementing and improving the former or what works.
Success is indeed a journey and for as long as one doesn't lose hope, despite a non-stop trial and error application, he will arrive at his destination no matter what and no matter how long.
Number six, find out what your competitive advantage is.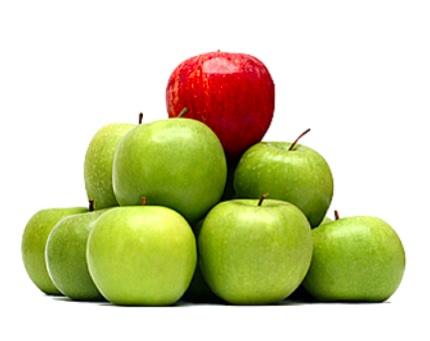 In relation to tip #4, I've explained to them that if they wanna be successful and make a name in whatever path they choose to take in life, be it an employee who wants to be promoted fast and continuously, an entrepreneur who wanna be the next big thing in the world of business, or a practicing professional who wanna be 'in-demand' in his area of specialization, they always have to reinvent themselves and be a step ahead of the competition.
Otherwise, with the competition so tough and so difficult to deal with, the last thing they wanna see is dying a natural death for failure to be creative and innovative evolving as a person and as a brand.
I've explained to them that the reason  known names in the world of politics, showbiz, and even sports are as famous as they are is they do, show, or say something that nobody else could duplicate. That's what a competitive advantage is.
Number seven, capture great moments and share them.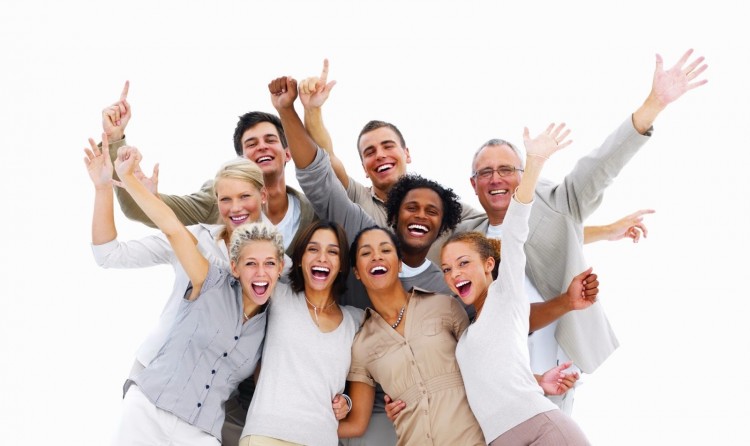 Using myself as an example,  I've shared with them that the only evidence my target market would base from as a yardstick if I'm good or not as a corporate trainer or a motivational/inspirational speaker is whether photos and videos they see online would show people smiling, laughing, having so much fun, and being actively involved as well.
This is where online marketing proves to be a great help. Just like what I do, I take photos of my audience or trainees showing smiles on their faces or bursting to laughter. I also hate editing my videos just to show to my preferred clients that I'm a good trainer or speaker. I upload the entirety of the video or at least up until whatever my camcorder captured.
This is a show of transparency and honesty. I don't have to put background music or choose whichever selected parts of my video where my audience laughed at my joke or they were at the edge of their seats just so I would appear as a really effective corporate trainer or public speaker. What they see is what they will get. It's as simple as that.
Nonetheless, the most important fact, still, is you share photos and videos showing that you are, let's say, a genuine The Corporate EnterTrainer or The Soft Skills Guru of the Philippines and not a fraud.
Number eight, establish a wide and deep online presence.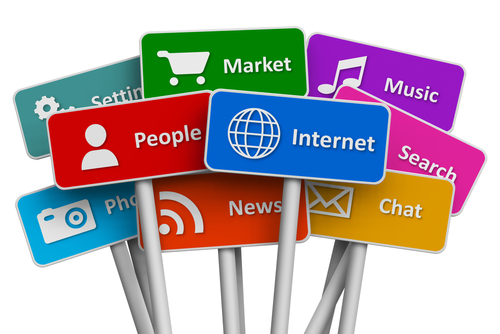 I've mentioned to the students that nowadays, due to the internet and the advent of of mobile internet and device apps, whoever is not or can't be found online doesn't even exist.
For instance, if a training or speaking buyer like a Human Resources manager or an event organizer or project manager doesn't know any training provider or motivational speaker in the Philippines, the first thing they'll do is look up one online using Google or Bing!.
If a company leverages online marketing, particularly search engine optimization, his website or blog site might be found as one of the top results on the first page of these search engines.
I've told them that since Marketing is their course major or major subject, they have to start mastering online marketing and search engine optimization or SEO. With it, of course, comes blogging, email marketing, website design and development, social networking, and a lot more.
Number nine, master networking and spreading your influence.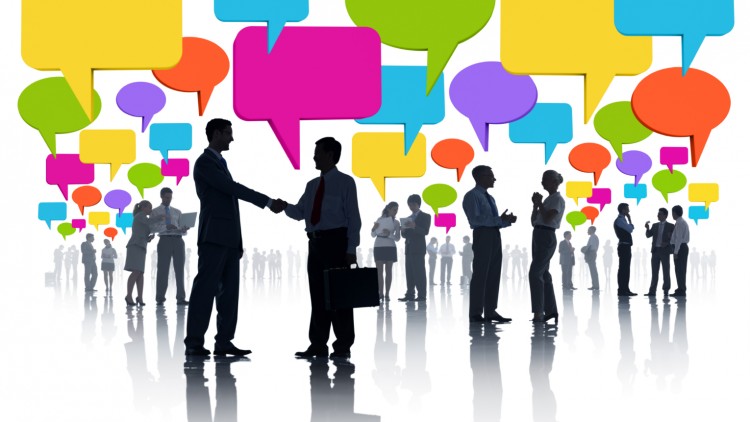 While internet marketing is already the new game, people networking and influence marketing still can't be set aside.
I've justified that to my audience. I told them that not a lot of people would've known about me if I just relied on online marketing where things can just be made up and people can just self-proclaim.
Part of getting widely-known in the corporate world as a reliable, effective, and high value-adding training consultant and resource speaker is still word-of mouth marketing or endorsement/referral.
Every time I exceed my client's expectations, it's inevitable that they would/might tell their fellow HR managers or event organizers that I'm good and their learning investment wouldn't go down the drain.
One satisfied client or customer after another has really spread my influence and established my network.
Also, I've joined or partnered with the country's top speakers bureaus or events organizing companies like Ariva Speakers Bureau (part of Ariva Academy of Ariva Events Management, Inc.), PDTraining Global, Philippine Network of Young Speakers and Trainers (my own speakers bureau that will be institutionalized very soon), HR Network, Inc., and Globibo Singapore.
These outfits also give me training, speaking, event hosting, and consulting assignments where I also earn a lot from.
Certainly, networking and spreading influence will work as one builds his brand and markets his products and services until he becomes renowned and sought-after as well.
And last but not least, number ten, don't compete with the competition. Make the competition compete with you.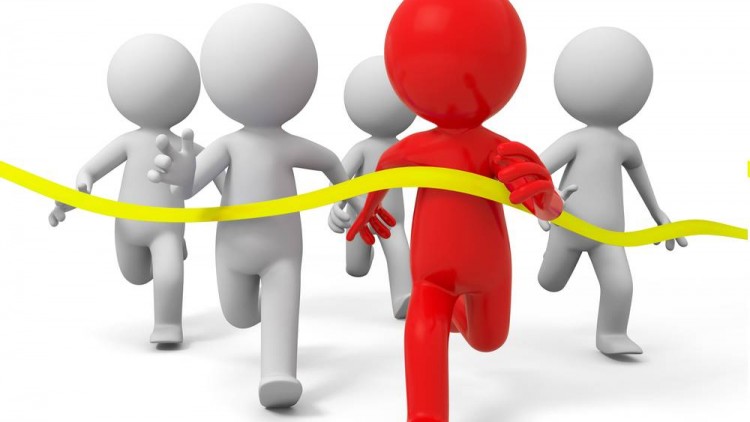 Our vision is to be the number one training consultant, best corporate trainer, top training provider, or leading motivational speaker in the Philippines.
However, it won't come true if the aspiring individual like me or company like MSTCS just keeps on competing with the competition or whoever is already ahead of the game.
I've told the students that when they end up competing with another candidate for promotion, dealing with a rival business, or vying for the top spot as the best in their field, they have to continuously experiment on and discover approaches that will make them the most preferred in the products and services being offered.
This is why there should be unending service and product improvements, innovation, and studies. The goal of each entrepreneur or professional is for their competitors to compete with them or to try to topple them down and not the other way around.
In closing,
These are the Ten (10) Tips on Personal Branding or Self Marketing that I shared with my audience at the Bulacan State University yesterday. I hope that you too, just like them, also learned a lot that you will be able to apply in your own expertise.
"Your brand is what people say about you when you're not in the room." – Jeff Bezoz, Amazon's Founder
---
Would you love to have The Corporate EnterTrainer as your resource speaker on Personal Branding or Self-Marketing? Just give us a call at (02) 919-2734 or email us at info@mssbizsolutions.com.
To check our talking points on this topic, just click the link below:
Personal Branding Speaker in the Philippines